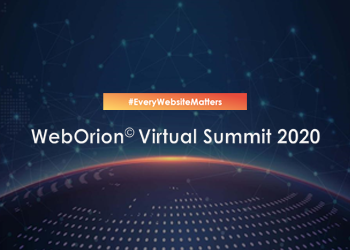 WebOrion Virtual Summit 2020
The inaugural WebOrion® Virtual summit was held on 20 November 2020. Many of our end users and partners joined us. We are glad that the attendees had fun learning what WebOrion® can do through our quizzes and games.
In the first track of our webinar we have touched on the following topics:
• Keynote Address by our Founder and CEO, Matthias – Every Website Matters! Trends and Insights into Web Defacements. Malicious Scripts and Cryptojacking Attacks
• Rethinking Web Monitoring for the Digital Era by Denny, Enterprise Sales Leader
• Detecting Magecart and Malicious Scripts with the New WebOrion® Javascript Malware Detection Engine by Kaiyao, Senior Software Engineer
For the second track of the webinar we have bring them through a technical deepdive and partner benefits:
• Live Product Demo: Unlocking the Power of WebOrion® by Laird Winata, Head, Tech DevOps
• 4 Useful WebOrion® Features You Never Knew by Wee Lye, Senior Software Engineer Break Out
• Increase Partner Profitability with Our New WebOrion® Partner Program by Bridget, Enterprise Sales Leader
And here with some key highlights of the webinar:
1. We have launched our New Javascript malware detection engine to catch card skimming and cryptojacking attacks.
2. We revealed our refreshed WebOrion UI/UX.
3. We shared our Roadmap towards AI powered platform with Deep learning and NLP capabilities coming up next.
4. We introduced the importance of SSL/DNS/Whois monitoring feature.
#EveryWebsiteMatters , no website is too simple or small to be a hacker's target.
For a free trial of our WebOrion® solution and our latest Javascript Malware Detection Engine, please contact sales@cloudsine or talk to our sales team.