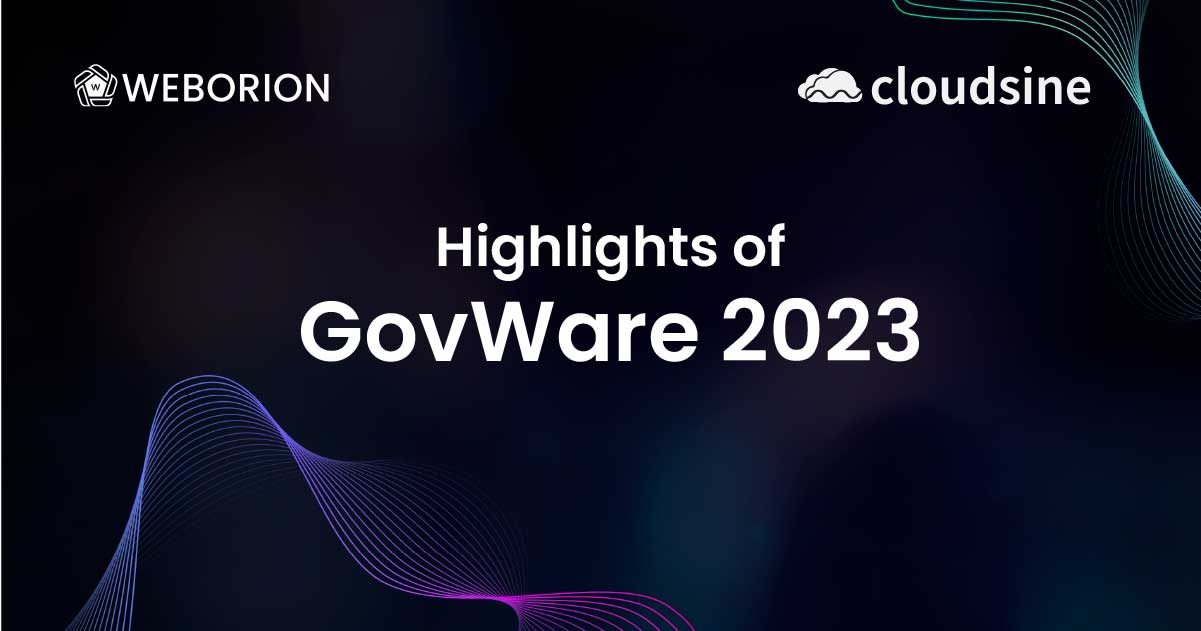 Fortifying Websites: Cloudsine's Showcase at GovWare 2023
We're thrilled to have participated at GovWare 2023, held from 17 to 19 October 2023 at the Sands Expo and Convention Centre. This year, we shared a booth with our partner, Truvisor, and four other vendors, all while showcasing our web security stack, WebOrion®.
This experience provided a prime opportunity for us to connect with fellow industry professionals and enthusiasts.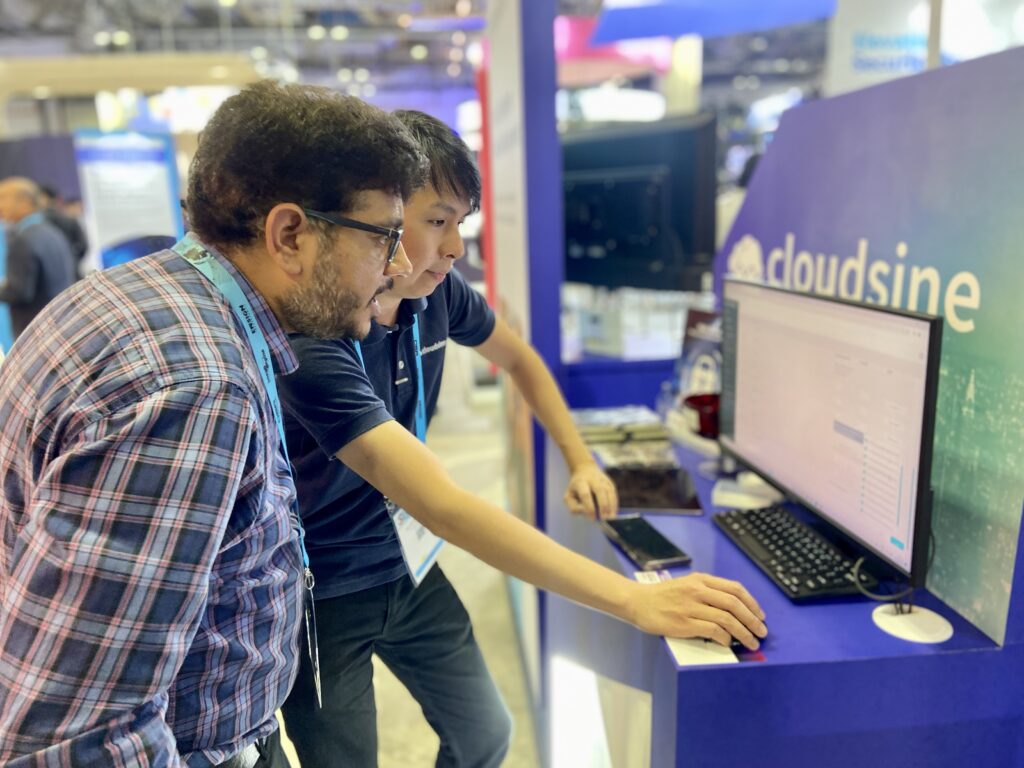 One of the highlights of our experience at GovWare 2023 was definitely Truvisor's Tech Tank Live. Taking place on 17 and 18 October, each vendor had 8 minutes to showcase their product/service and highlight how it solves a problem.
Our Founder and CEO, Matthias Chin, took the stage to shed light on magecart, a cyberattack where hackers stealthily lurk in trusted websites and silently siphon off consumers' data as they shop, transact, or perform e-government services. He also introduced our solution: Payment Page and Script Monitors​ and an HTTP Header Monitor​.
For those who missed his compelling speech or couldn't attend the event, we've got you covered. You can now watch it here.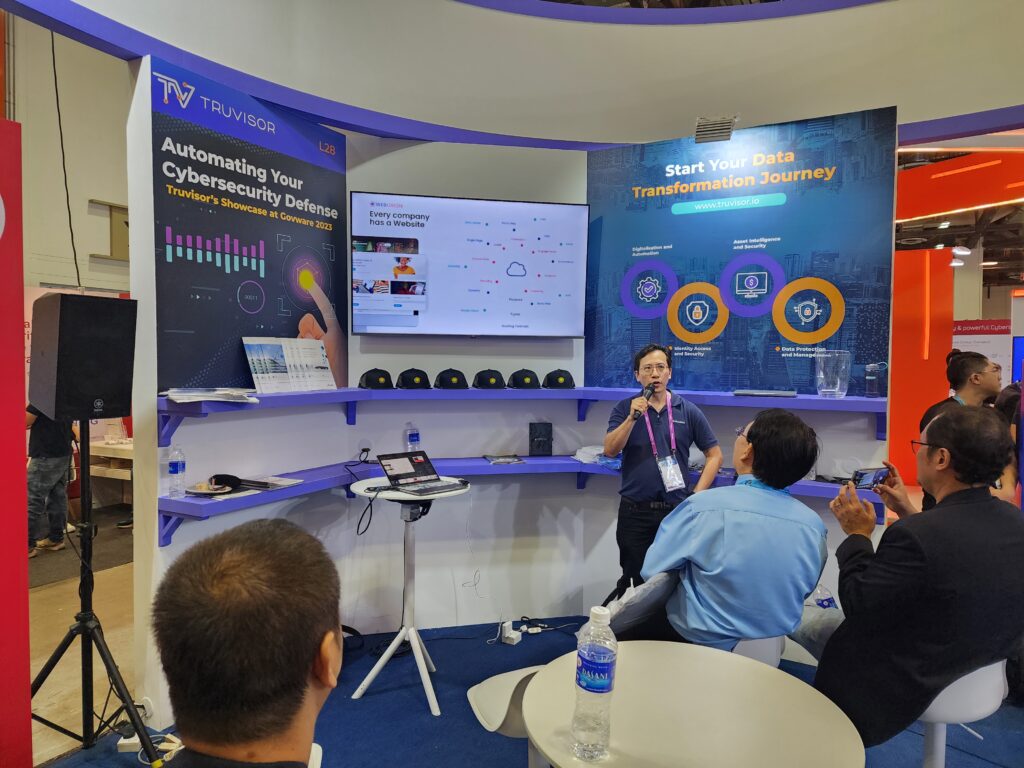 Participating in GovWare offered a unique opportunity to connect with like-minded industry professionals and enthusiasts. We engaged with a diverse range of individuals, from established experts to emerging talents, all sharing our passion for creating a safer digital world.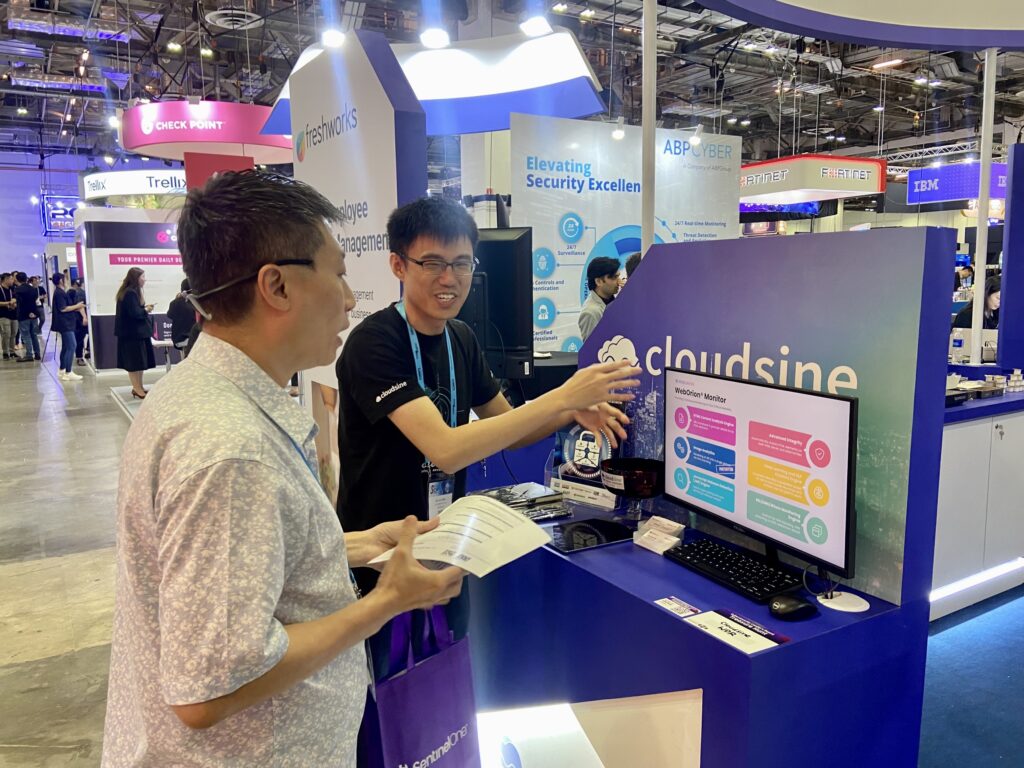 We would like to extend our sincere gratitude to all who visited our booth at GovWare 2023. Your support and interest mean the world to us. If you want to learn more about Cloudsine and WebOrion®, follow us on LinkedIn!