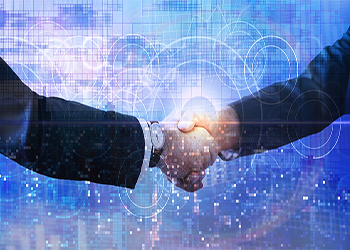 Cloudsine and WebOrion signs Technology Alliance Partnership with New Net Technologies
Cloudsine, the parent company of WebOrion, is excited to announce the technology alliance partnership with New Net Technologies (NNT). NNT is a Cybersecurity and Compliance software company based in UK and is widely deployed in many Enterprise and Government Organizations globally. Cloudsine provides cloud consulting services and offers web defacement detection and response through its own patented WebOrion software in Asia Pacific.
The win-win partnership provides the following benefits :
1. NNT's Change Tracker complements WebOrion for more complete web security with host based File Integrity Monitoring to detect hackers' insertions of new unauthorized files to servers or websites.
2. NNT also provides Compliance Checks and Vulnerability Management to ensure the security of servers on premise and in the cloud.
3. Cloudsine will help in NNT's expansion into Asia and provide more local context and support.
4. End customers and local resellers can expect better sales and technical support from NNT through Cloudsine's skilled sales and technical team.
"Cyber attacks continue to evolve and we see a greater need for NNT's software in Enterprise and Government Organizations to mitigate these attacks and to meet compliance requirements. We are excited to partner with NNT as it expands our capabilities to help customers secure their websites, servers, cloud deployments and ICS/OT environments." Matthias Chin, Founder and CEO of Cloudsine.
"One security solution alone can never mitigate all risks faced by a hybrid digital infrastructure. It is the combined power that will help customers to achieve cyber resilience. Partnering with Cloudsine is a testament for this conviction, as the combination will provide customers with a 360° degrees security perspective, the detection and mitigation needed to operate a resilient and compliant infrastructure.", says Mark Kerrison, Co-Founder and CEO of NNT.
Exposed systems, like web and email servers, cloud-based applications including databases are under attack from various vectors. To have guards in place that can protect both the public side as well as the internal side is a must have for organizations looking to fully reap the benefits of digitalization. The partnership between Cloudsine and NNT will provide customers the needed solutions and services to do so.
End-customers or local resellers who are interested in NNT can contact sales@cloudsine.tech for a presentation and demonstration or visit our website for more information.