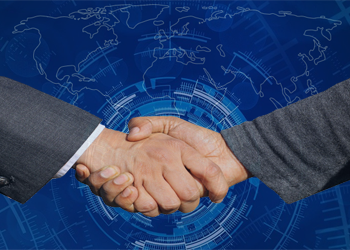 WebOrion® partners with TruVisor as Regional Distributor For ASEAN
The WebOrion® Team is pleased to partner with TruVisor as our regional distributor for ASEAN as we expand our business regionally, starting from 5 March 2021. Despite the Covid situation, we are seeing increasing demands for digitalization, cyber security and cloud solutions. WebOrion, as the industry leading solution for web security especially in the domain of defacement monitoring, is well poised to leverage its experience among Enterprise customers to help companies and organisations secure their web presence. This advantage is further helped by TruVisor's experience in regional distributorship.
The management team of TruVisor has collectively more than 40 years in cybersecurity and their focus on innovative and advanced digital and cybersecurity solution complements WebOrion's mission to provide trusted solution as well as WebOrion's vision to be a global technology innovator and disruptor in web, log and cloud security.
As a start, TruVisor will be covering the following countries: Singapore, Malaysia, Thailand, Indonesia and Philippines.

Partners can learn more about TruVisor and contact TruVisor on WebOrion business opportunity directly by visiting their website www.truvisor.io or contact us.