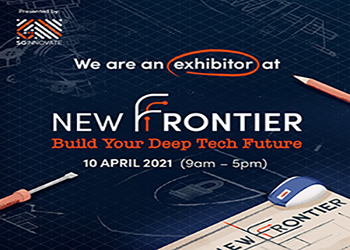 Cloudsine | WebOrion® is excited to partner with SGInnovate New Frontier Event to build up Deep Tech Community
Cloudsine is excited to partner with SGInnovate at the New Frontier event on 10 Apr 2021 to help build up the deeptech community. The New Frontier event is organized by SGInnovate with Guest of Honour, Lawrence Wong (Minister for Education), to promote the growth of the deeptech ecosystem in Singapore with skills, jobs and career prospects.
Cloudsine is pleased to be part of the PowerX Cybersecurity and PowerX Software and Product Management Program to help enable and mentor trainees through a 12-month program to jumpstart their careers in cybersecurity and software/product management.
At the event, our founder and CEO, Matthias Chin, spoke about how these programs are a win-win for all parties as it helps companies to identify, train and recruit deeptech talents and it also equips candidates with the right skills to find good jobs in the digital economy. Matthias also spoke about the culture of working hard and playing hard within Cloudsine.
To find out more about the PowerX programs, click here. https://www.sginnovate.com/power-x-programme