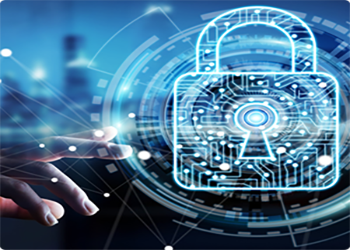 Cloudsine | WebOrion® Supports the Launch of community-focused AI Security Quarter in Div0 on 31 Mar 2021
AI Security Quarter of Div0 was officially launched on 31 Mar 2021 over virtual Zoom and attended by >50 cybersecurity and AI enthusiasts in Singapore.
Cybersecurity and AI are both critically important technologies for the digital future. Attackers are using more automation and AI to help them probe and attack systems. In addition, adversarial attacks on native AI systems are becoming a bigger concern. Hence, it is imperative to help cybersecurity specialists build up their AI awareness and knowledge so that they can incorporate more automation and intelligent AI systems to counter attackers, and provide advisories on securing AI systems.
AI Security Quarter (AISQ) was started with the intent to connect enthusiasts in the intersection of AI and cybersecurity and to empower cybersecurity practitioners with AI awareness and knowledge. AISQ will be learning and sharing about two major topics:
• Using AI to solve cyber security problems
• Discuss and share about adversarial attacks on AI systems and their countermeasures
Click here to learn more about what AISQ do.
Cloudsine Founder and CEO, Matthias Chin and Ernst and Young Partner, ASEAN Cybersecurity Leader, Gerry Chng, currently co-lead the quarter with a group of volunteers. At the launch, Gerry also shared about "Algorithmic Weaknesses – Is the Cybersecurity Workforce ready for the future?" Read more
AI Singapore's Weng Jianshu was also present to share the topic "Looking Beyond Model Performance" to remind AI practitioners to consider security and adversarial attacks in their model training. Read more
For more information about AISQ, please visit https://www.div0.sg/q-ai-security.