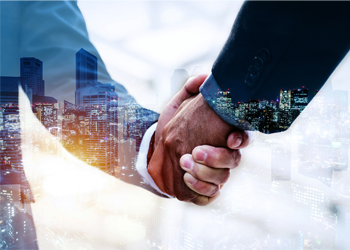 Cloudsine | WebOrion® – Technology Alliance Partnership with Netrust Pte Ltd
Cloudsine, the parent company of WebOrion, is pleased to announce the technology alliance partnership with Netrust Pte Ltd. Netrust is an established company since 1997 and is Asia's first Public Certification Authority (CA) and Singapore's only commercial IMDA-accredited CA. Cloudsine provides cloud consulting services and offers web defacement detection and response through its own patented WebOrion software in Asia Pacific.
The win-win partnership provides the following benefits :
1. WebOrion will bundle Netrust SSL certificates as part of its web security offering to commercial, enterprise and government customers. WebOrion customers will have access to greater expertise and options on CA and SSL certificates which are important elements of web security.
2. Netrust will bundle WebOrion security suite to its security customers. This enables Netrust customers to have a broader security solution under one umbrella.
3. Both Netrust and WebOrion engineers will work together to develop use cases that will simplify security and benefit customers.
"Cyber attacks on organizations' websites and digital assets continue to be on the rise. The need for good security solutions that are affordable, trustworthy and simple has never been higher. We are excited to partner with a highly trusted company, Netrust, to expand our capabilities and help customers secure their websites and digital assets in a more complete manner." –Matthias Chin, Founder and CEO of Cloudsine Pte Ltd
"Netrust has been protecting private organisations and government agencies with cryptographic-based security solutions since 1997 and continues to be committed to inspire confidence in this ever-changing cybersecurity threat landscape. We are proud to partner with WebOrion, a highly innovative cyber security company, to provide organisations with a simple and effective website security solution." – Eugene Lam, Deputy CEO of Netrust Pte Ltd
End-customers or local resellers who are interested in WebOrion and/or Netrust solutions can contact sales@cloudsine.tech for a presentation and demonstration.