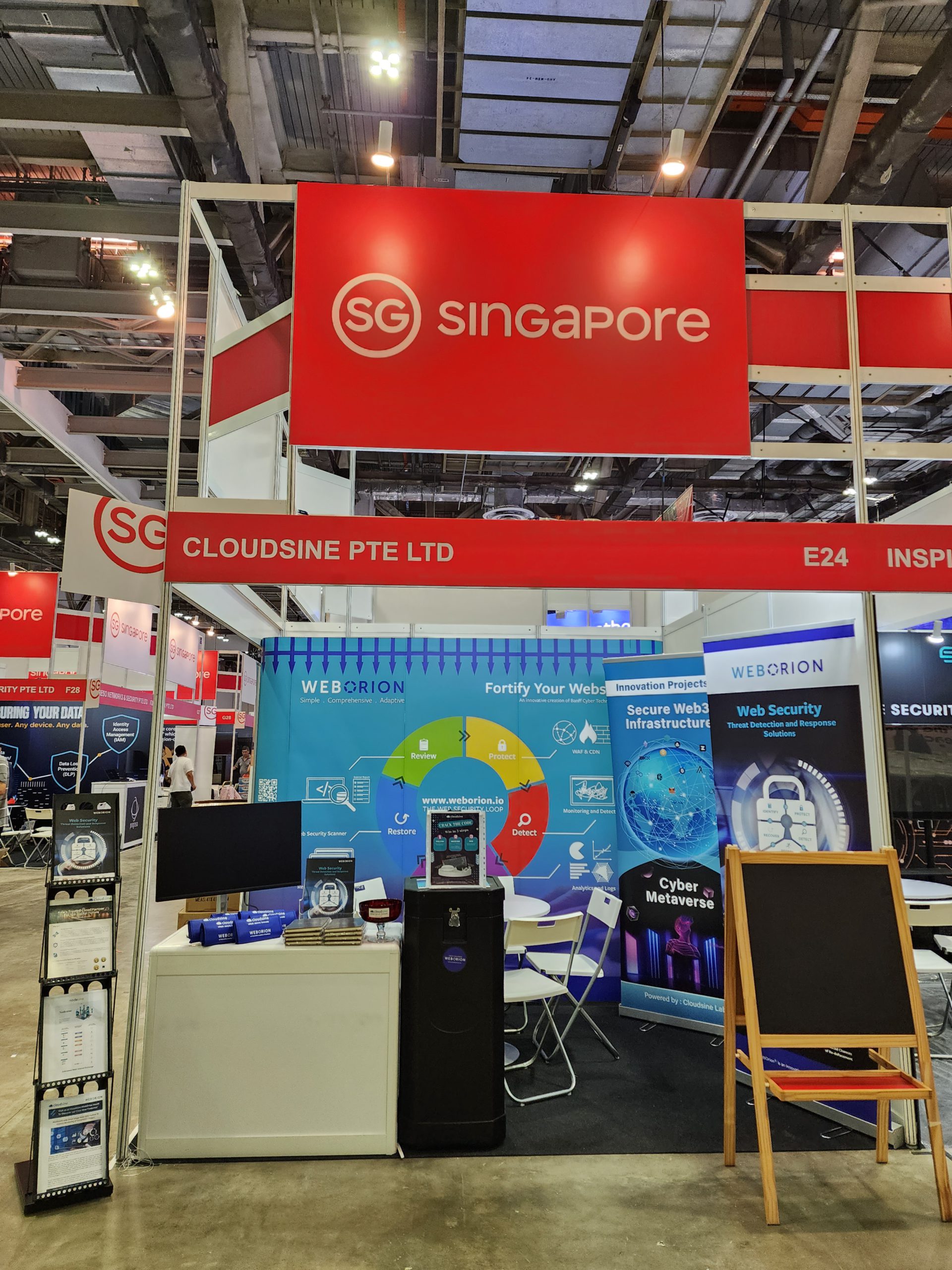 Cloudsine exhibited in Govware 2022, 18th to 20th October
Thanks to all who visited our booth at GovWare 2022, held on 18-20 October 2022, at Sands Expo and Convention Centre, Singapore.
We sincerely hope that all who visited us were able to catch a glimpse of what we currently do in the cybersecurity space with WebOrion, as well as our innovations in the upcoming web3 era.
Also, congratulations to the following winners: Chandramouli Karur Rajmani, Grace Lim, and Nicholas Leu for winning Google Nest Mini, Keychron K3 Version 2 Ultra-Slim Wireless 75% Mechanical Keyboard and Apple TV (Gen2) respectively which were put up as part of our "Crack The Code" booth game!
If you would like to know more about WebOrion, Web3 Infrastructure, or Cyber Metaverse, do contact us at sales@cloudsine.tech and/or follow us on LinkedIn, and visit us at www.clousine.tech and www.weborion.io. We will see you at the next event!